Description
Introducing an extraordinarily distinct and exceptional collector's item – the Sterling Silver* Cast SpaceX Starship Rocket Launch Memento. This one-of-a-kind piece amalgamates technological innovation, history, and the boundless fascination of space exploration into an attractive artifact that's bound to enrapture and motivate.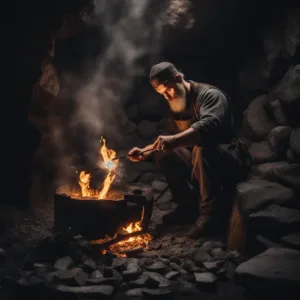 At the core of this memento is the sterling silver casting process, an advanced technique traditionally employed for creating high-end jewelry, decorative arts, and precision instruments. Employing a method of pouring molten silver into a mold, this manufacturing process produces a distinctive, glossy, and smooth surface that radiates refined sophistication.
This SpaceX Starship Launch Memento isn't a flawless, machine-minted keepsake – it's an homage to the elegance of the handcrafted, a symbol of the challenges and victories of space exploration. Each piece is genuinely unique, with its own set of subtle nuances and textures, enhancing its charm and authenticity.
Made from sterling silver, this memento is more than just a keepsake, it's a symbol of resilience and innovation. The intricately cast model of the engine outlets of the first stage of Starship is a tribute to SpaceX's achievements in advancing space exploration, making it a perfect item for space enthusiasts, collectors, or anyone enchanted by the beauty and enigma of the cosmos.
Included is a small bag for storage, a card with information about the event and a butterfly clip for attachment. The clip can be attached on the back with superglue (not included).
| | |
| --- | --- |
| Dimensions: | ~32x32x3 mm, 1.27×1.27×0.11 inch |
| Volume: | ~1.12 cm3 |
| Surface: | ~26.33 cm2 |
| Weight: | ~10 g |
*In accordance with the Belgian Law of August 11, 1987 on the guarantee of works in precious metals and the Belgian Royal Decree of January 18, 1990 on the guarantee of works in precious metals, the object is guaranteed to meet the purity standard for silver with a purity level of 92.5%.