Description
Introducing a truly unique and extraordinary collector's item – the 3D Printed Titanium SpaceX Starship Rocket Launch Memento. This one-of-a-kind piece merges technological innovation, history, and the enduring allure of space exploration into a beautiful artifact that's certain to captivate and inspire.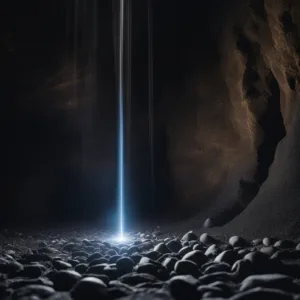 At the heart of this memento is the Selective Laser Sintering (SLS) process, a cutting-edge 3D printing technique typically reserved for high-tech industries such as aerospace, medical, and motorsport. Utilizing a high-power laser to fuse small particles of titanium powder into a solid form, this manufacturing process creates a distinctive, slightly uneven and rough surface that exudes raw authenticity.
This SpaceX Starship Launch Memento is not a perfect, machine-stamped souvenir – it is a testament to the beauty of imperfection, a symbol of the challenges and triumphs of space exploration. Each piece is truly unique, with its own set of minute intricacies and textures, adding to its charm and authenticity.
Made from Titanium, the same metal often used in spacecraft and satellites due to its incredible strength-to-weight ratio, this memento is not just a keepsake, but a symbol of resilience and innovation. The 3D model of the engine outlets of the first stage of Starship is a tribute to the accomplishments of SpaceX in advancing space exploration, making it an ideal piece for space enthusiasts, collectors, or anyone fascinated by the beauty and mystery of the cosmos.
Included is a small bag for storage, a card with information about the event and a butterfly clip for attachment. The clip can be attached on the back with superglue (not included).
| | |
| --- | --- |
| Dimensions: | 39x39x3 mm, 1.54×1.54×0.12 inch |
| Volume: | ~1.62 cm3 |
| Surface: | ~36.33 cm2 |
| Weight: | ~5 g |